"Get in the room."
It is a simple phrase, yet it conveys an action that can change the very trajectory of your life. When you get in a room that is setup to inspire, transform, and challenge you to move closer to your dreams and hearts desires, it is the best move you can make.
As a speaker, I show up always to motivate, inspire, challenge and impact those who decide to "get in the room," and take action. My goal is equip audiences to unmask their real power, and overcome self-limiting thoughts of fear by giving the real, doable steps to help them ultimately reach their goals. Individuals and corporations have been impacted by my authenticity, relevant, and relational message of unmasking your real power so you can enjoy your business and life again, resulting in the audience being positioned to make their "next" move.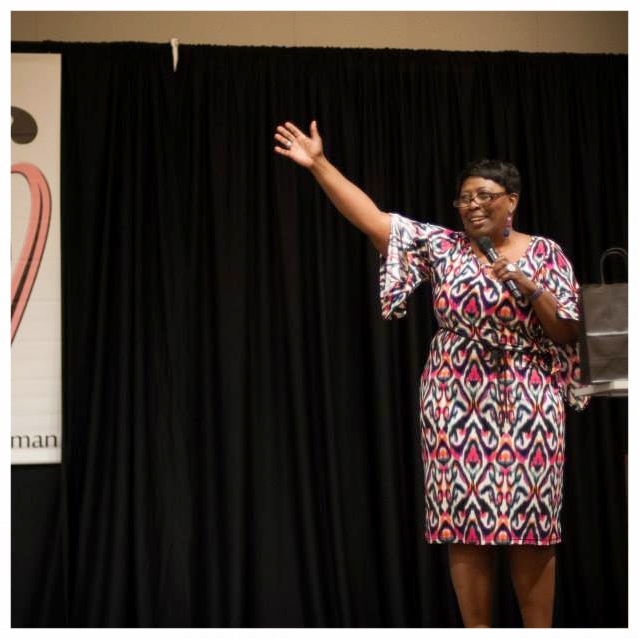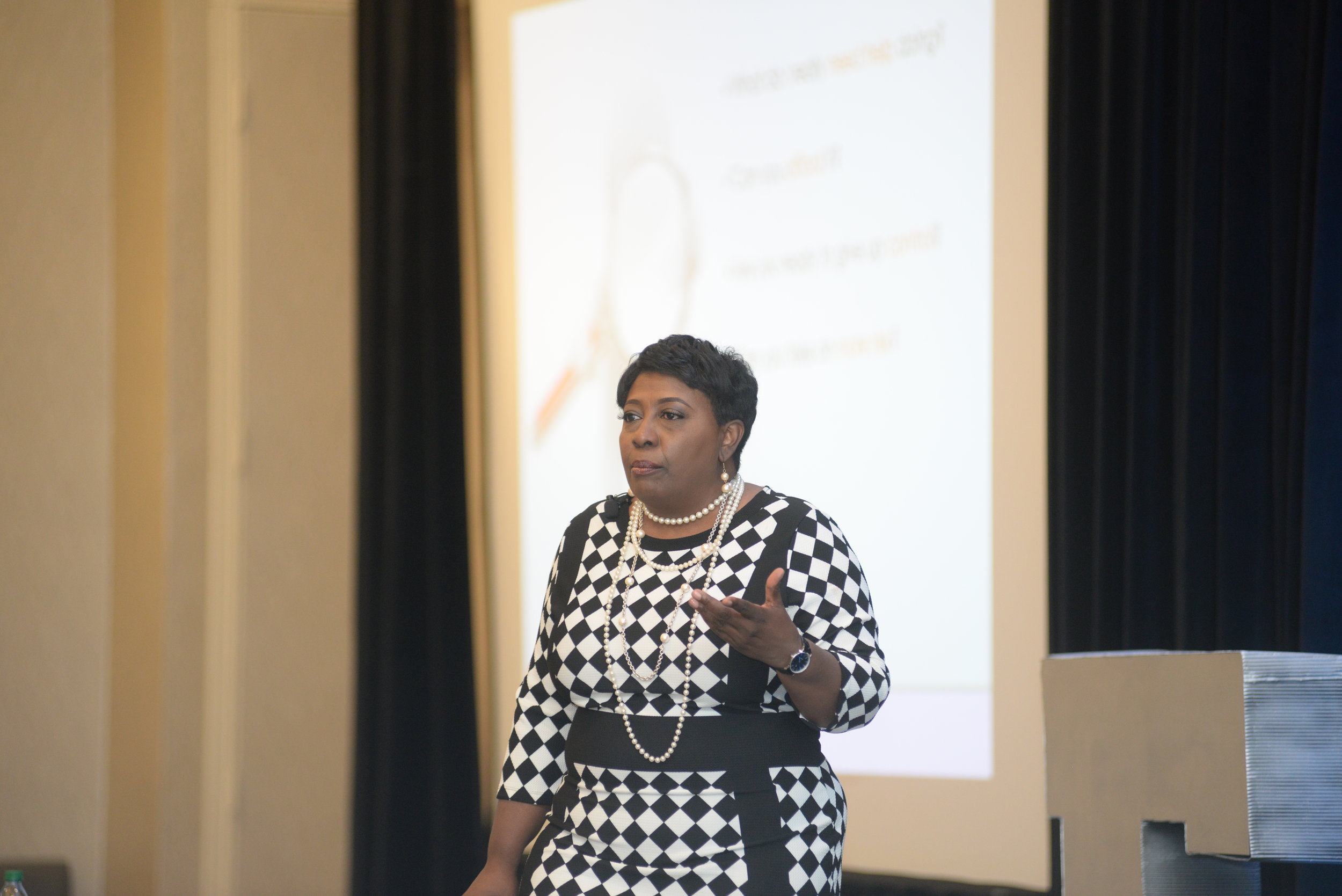 "It was a pleasure meeting you too. I hope you will continue with your connection to Knoxville, you bring great energy and sense of getting the job done but not taking yourself too seriously. I like that. I thought you were an engaging speaker and that your message resonated with our audience. I liked that you were able to engage with each of us because of our "cafe" type setting. I also thought your message of continuing to get up was ageless but terribly appropriate at this time. As women we had better be able to reinvent ourselves throughout our lives or we will certainly be lost in the shuffle."
- RENEE PEDIGO, FOUNDER, A PLAN IN HAND
"Delmar Johnson is a pleasure to work with as a speaker. Her real life experience comes through. She spoke to eWomen Network Chattanooga Chapter presenting "Positioning for the Switch." She helped participants think about possible transferable skills they might have, what to track for their resumes, tips for working through transition fear, and the impact of career journaling. In this day and time employee or employer, we all need to be prepared for career transitions. This is the speaker you want."
- Denise Reed, Managing Director (former)
"Delmar Johnson is simply a breath of fresh air! She is motivational and inspiring with her up-beat, honest, straight forward attitude and mix on words. Delmar has a true ability and God given talent to connect and relate with others on a personal level making everyone feel engaged and inspired. "
- Vanessa Sexton, Agent, State Farm
"I so enjoyed hearing Delmar Johnson speak! She made me laugh with her inspirational words, and reminded me that no matter WHAT, I can keep on. She is one of the most inclusive and entertaining speakers that I have had the opportunity and pleasure to hear in a very long time. Please keep spreading the official "rebootologist" definitions of FEAR, Delmar! I embrace them all!!!
- Valerie Hughes, Entrepreneur
"I was absolutely in the 'right place at the right time' when I attended a 2014 networking event in Knoxville, TN.I am re-engaged to pursue my passions of helping others achieve health and wealth after listening and actually 'hearing' our guest speaker. Delmar Johnson got my attention fast as she is high energy, straight forward and hilarious. I recommend Delmar Johnson to others as she is a vibrant and an enthusiastic speaker. She enjoys what she does and will continue to make waves wherever she goes".
- Debbie Roth, Lean Lifestyle,
LONGEVITY
WELLNESS
SPECIALIST